1/06/09

I remembered seeing Lightoss do something like that as well, but when I looked at it, I didn't like how it had looked. I then decided to have a shot at this myself.

Sadly the stage is not animated, mainly due to the fact, I sort of forgot the settings I used to achieve the sunset.

EDIT: I've now added the layer of grass that goes in front of the characters.

Anyway, without further ado, here it is.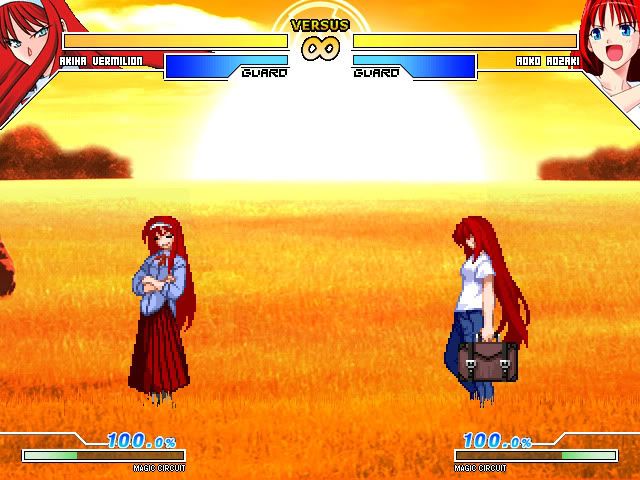 Stage Link: http://www.mediafire.com/?0numxjmy4yd

Feedback on MI appreciated.

Next stage due out soon!